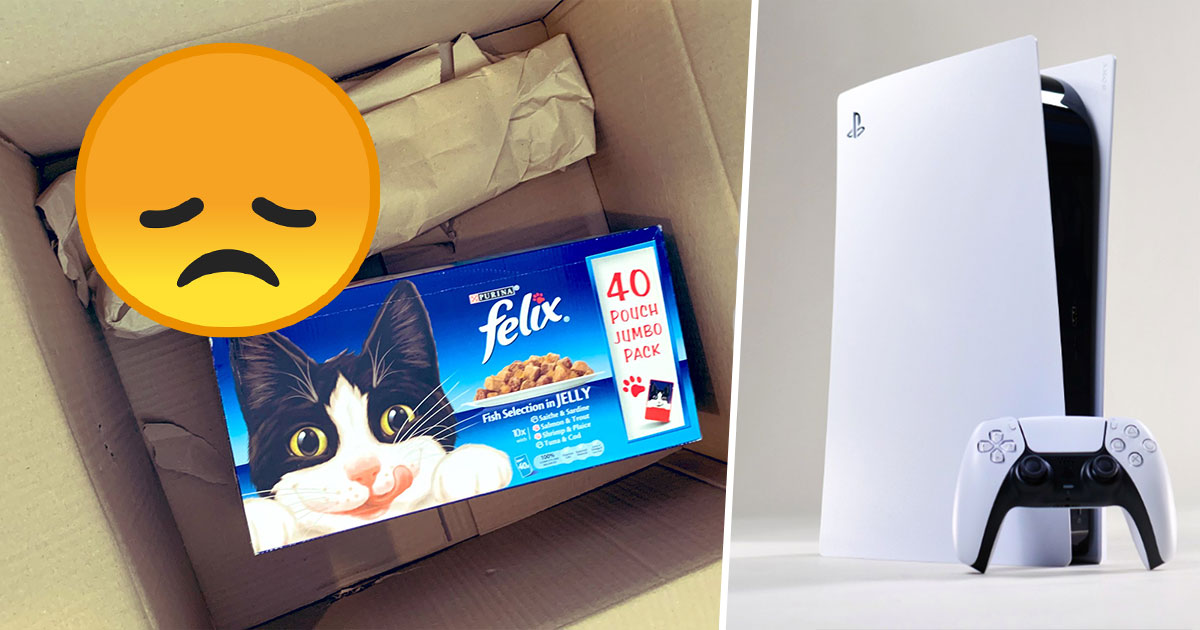 As November 12th and 19th drew nearer, gamers were able to pre-order their next-generation consoles in the hopes of using them immediately after launch. But as with many shows, some did not receive their console or an entirely different product. Such is the case with this gamer who discovered cat food instead of his PS5. Amazon decided to refund him a ridiculous amount.
a ridiculous refund
It's impossible to enjoy a console launch without witnessing the endless flights. Parcels stolen, empty or simply filled with an object contrary to the order, complaints were numerous. On Twitter, resellers had to grapple with a multitude of shifts and the PS5 quickly became a product desired by many gamers around the world. Unfortunately, his package for this player did not contain a brand new PlayStation 5, but cat food.
I've been waiting all day for my PS5 delivery to only show up at 10 p.m. Is that a joke @AmazonUK @PlayStationUK @AskPS_UK? pic.twitter.com/79Zz6E85Ob
19th November 2020
On November 19, like many other victims, he challenged Amazon's UK branch directly on Twitter. An unfortunate theft like so many others that made some internet users laugh. Given that box of cat food, this gamer asked for another console to be sent. And a week after Amazon said it wanted to "fix things," nothing is done or almost.
Although Amazon has stated that a refund is in progress for some customers, the payment is not yet visible in the victims' accounts. To forgive the inconvenience caused, the e-commerce giant is offering Amazon gift cards. But as the victims have reported, the majority of these award vouchers cost around £ 10. Some lucky ones could still use a £ 50 card or, in rare cases, £ 150 (168 euros).
But for some, their mishaps end with a current £ 10 refund. No PlayStation 5 in sight as inventories continue to decline and large retailers struggle to fulfill pre-orders. As reported by Eurogamer, Amazon has never indicated that pre-orders were stolen or that their service was malfunctioning. In order to receive this sometimes ridiculous financial compensation, victims had to reach customer service themselves. A necessary effort to get your hands on compensation at the sometimes ridiculous amount. During this time, Amazon has not yet refunded anyone or confirmed any new deliveries.