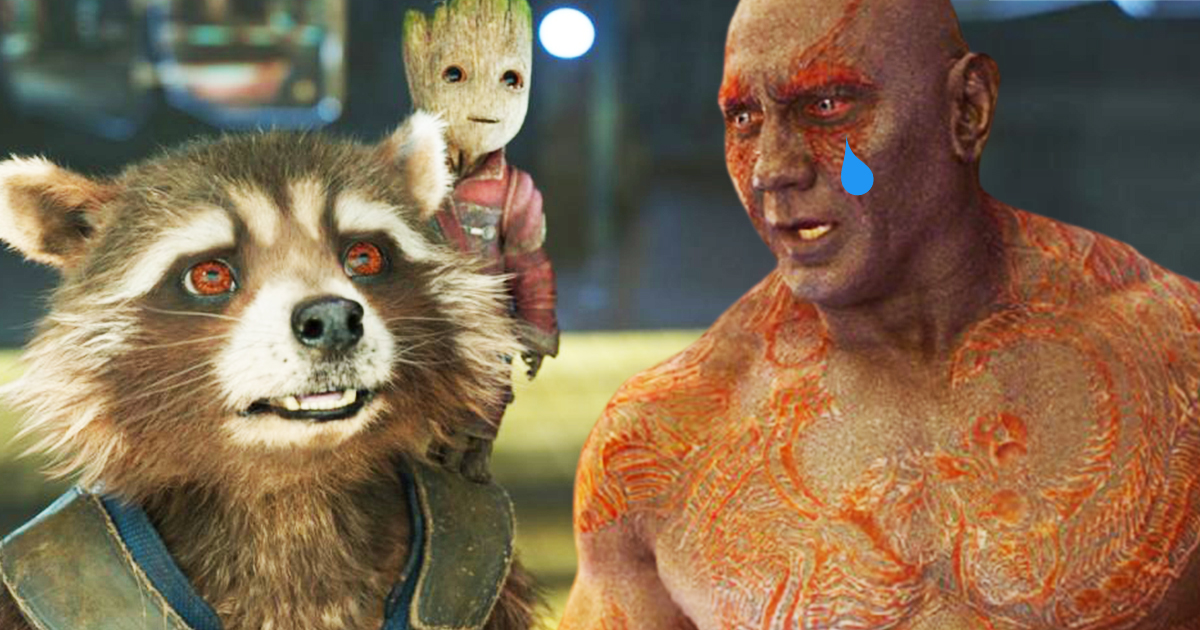 Guardians of the Galaxy and James Gunn fans are eagerly awaiting information about Guardians of the Galaxy 3, but unfortunately it's just a trickle. The fans therefore arm themselves with patience and luckily they can rely on the support of Dave Bautista (who plays the role of Drax) to get tired of escaping some crisp details.
Guardians of the Galaxy 3
As for the third episode of Guardians of the Galaxy, we have little information on the subject right now other than that the film will take place nine years after Episode 2, four years after Avengers: Endgame, and shortly after Thor: Love and Thunder.
In terms of the movie's scenario, it is complicated to put even some crisp information in your mouth. We know that according to James Gunn, a character is going to die in the next episode. In addition, we have no idea what to expect! However, the film has a release date of May 5, 2023, and in the meantime, actor Dave Bautista has not been stingy with information about his character's future.
Actor Dave Bautista's statement about his character
According to Dave Bautista, it will soon be high time to say goodbye to Drax. In an interview with our colleagues at Digital Spy, the actor first spoke about the third episode of Guardians of the Galaxy:
I don't know what the script for the third film is to be honest. There was a story years ago, but it's obvious that it has to change because the direction of the Marvel Universe has changed.
The actor then wanted to rethink the fate that will be reserved for Drax in the future. The latter made it clear:
We talked for a while about a film about Drax and Mantis. It was really good because it was James Gunn's idea. He really wanted to make a film about Drax and Mantis. He told me about it. I thought it was a brilliant idea, but I haven't heard from the studio since. I think they are not very interested or the idea does not match their vision of things. (…) In terms of my obligations, I would do Guardians of the Galaxy 3, and then it will probably be the end of Drax.
We didn't expect actor Dave Bautista to have such a strong opinion on the matter. During the interview granted to Digital Spy, the actor actually appears to believe that he will play the role of Drax in Guardians of the Galaxy for the next and last time before withdrawing his bow. Could it be Drax, the character who will succumb in James Gunn's next production? At the moment all assumptions are allowed. In any case, we always find the actor in Zack Snyder's next Army of the Dead, the trailer of which has already been released.