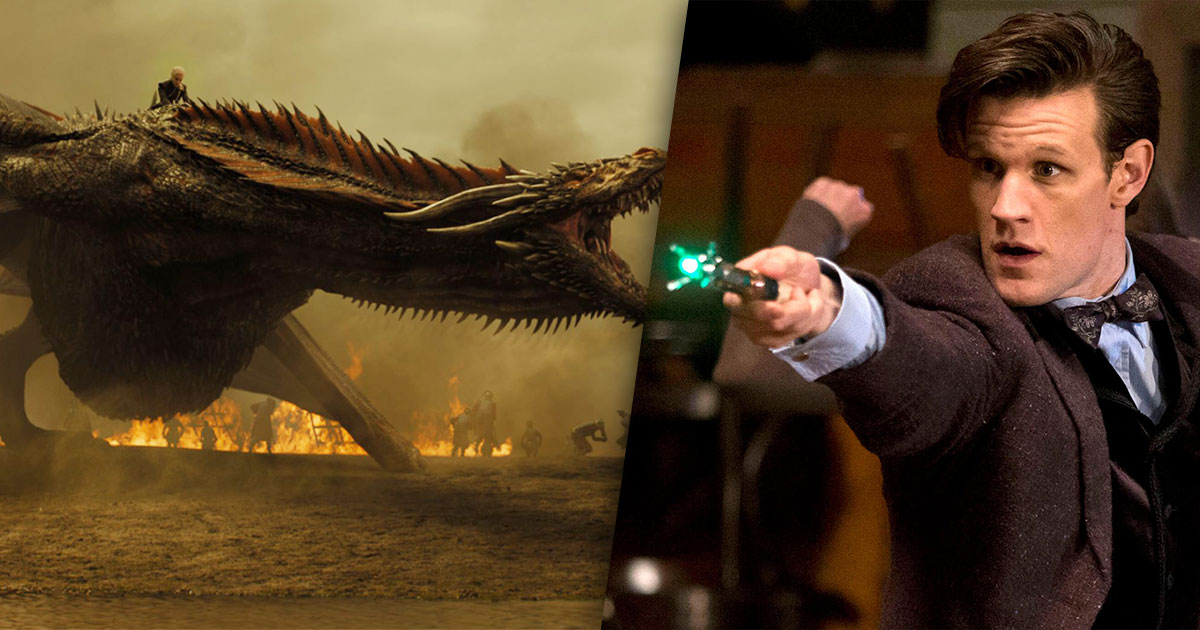 As production of House of The Dragon, the predecessor of the Game of Thrones franchise, is about to begin, the first images of the set have just been leaked, in which we see Matt Smith and Emma D'arcy as members of House Targaryen.
Matt Smith at the casting
Almost two years earlier, the final episode of the final season of Game of Thrones aired on our screens. With grief giving way to resignation, the prequel to the adventures of John Snow et al. (Based on the writings of George RR Martin) entitled House of the Dragon officially started its production.
Last December we also learned a little more about the cast of the future series, which will focus on House Targaryen 300 years before the events of Game of Thrones, specifically Matt Smith (Doctor Who) as Daemon Targaryen, Emma D 'Arcy as Rhaenyra Targaryen, Paddy Considine as King Viserys 1st and Olivia Cooke who will play his wife. Also, HBO shared several pictures of the cast reading a few days ago.
Fire will rule ud83d udd25
The @HBO original series #HouseoftheDragon is officially in production. Coming soon to @HBOMax in 2022. pic.twitter.com/tPX8n2IvGW
April 26, 2021
First pictures
Today the first pics of the set just leaked where we see Matt Smith and Emma D'Arcy chatting on a beach (King's Landing?), Dressed in the famous costumes stamped with the house of Targaryen. Nothing very revealing about the scenario, but it does give us a glimpse of the atmosphere and looks of the two protagonists.
Change of showrunners
The House of the Dragon, 300 years before the events of Game of Thrones, will stage Westeros, while the kingdom will be ruled by the Targaryen family prior to the destruction of the dragons. We also know that George RR Martin's book Fire & Blood, a story of the Targaryen family (Feu et Sang in French), will serve as the basis for the series' events. At the top are Miguel Sapochnik and Ryan Condal, who will replace David Benioff and DB Weiss, showrunners and creators of the original series.
Dragons are coming. # HouseoftheDragon will start production in 2021. pic.twitter.com/Bxl763FVdY
3rd December 2020
House of the Dragon Season 1 is currently slated to air ten episodes on HBO beginning in 2022.
Last January, the Variety media announced that HBO was working on an adaptation of The Chronicles of the Knight Errant, a collection of three stories by George RR Martin set 90 years before the events of Game of Thrones.