For Trump's attorney, the Capitol Hill attack was caused by … Game of Thrones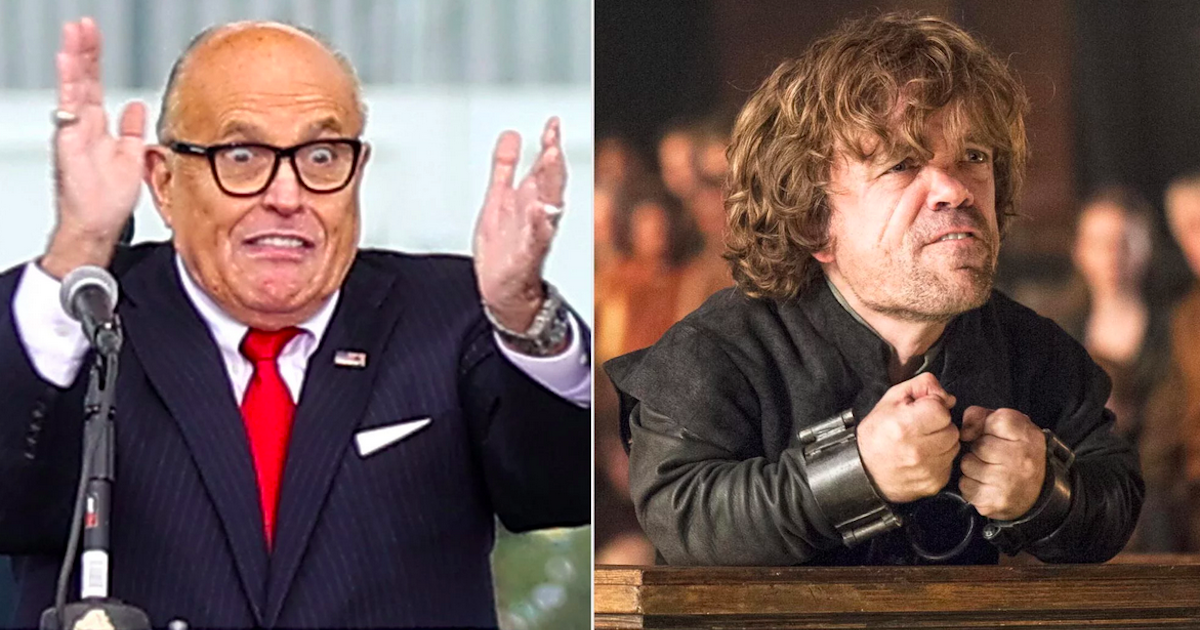 We knew Game of Thrones marked its time, but to be responsible for the attack on the Capitol in Washington from there … This is definitely what Rudy Giuliani, the former mayor of the city, has just said New York became Donald Trump's personal attorney.
Indeed, since the US presidential election, Donald Trump's camp has believed that victory was stolen from the Democrats. Supporters and the President who wants to leave the White House say the votes have been rigged. On January 6, when the US Congress met on Capitol Hill to confirm the voters' victory of Joe Biden, Donald Trump decided to give a speech a few steps from the building in front of his supporters to help them encourage them to march towards the Capitol. in protest.
Tyrion Lannister's fault?
At that rally, Rudy Giuliani spoke next to the current tenant of the White House and told the crowd:
If we are wrong we will be ridiculous, but if we are right many of them will go to jail. Let's fix this with a fight to the death.
The terms of "fight to the death" had worried then. What did he mean?
Trump's attorney made his words clear in a recent interview with The Hill. Of course, Giuliani spoke well of the fraud cases that he and his client Trump believe are characterized. In this interview, he states that he in no way wanted a violent and deadly fight to be started. According to him, his words related to Game of Thrones and Tyrion Lannister in particular:
I was referring to the type of battle that was going on for Tyrion in this very famous documentary about fictional medieval England.
And to continue:
Tyrion, a very small man, is accused of murder. He didn't commit this murder, but he can't defend himself and hires a champion to do it.
Rudy Giuliani ends his explanation and justification by stating that his words "did not provoke a violent reaction from the crowd" and that the protesters did not "jump up and say" lock him up, throw him in jail, "let them go to hell".
As a reminder, the pro-Trump who was present at the meeting broke into the Capitol anyway and the attack resulted in the death of five people.