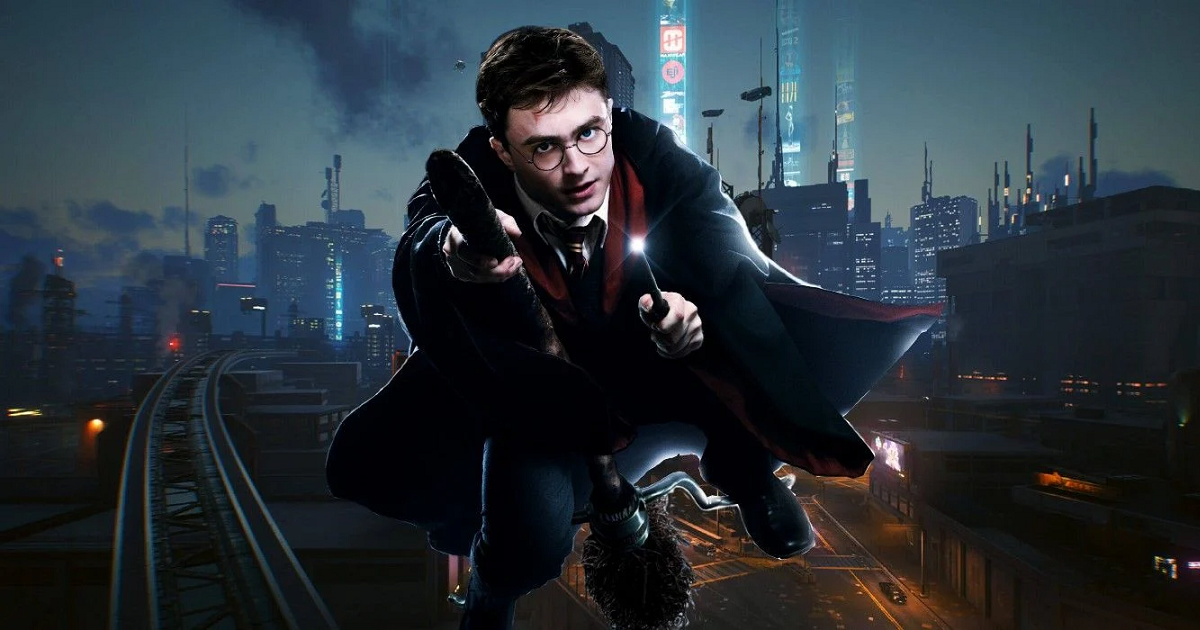 Cyberpunk 2077 was released on PC and consoles last December. An issue that has been heavily criticized, especially because of its almost unplayable console versions. Sony even decided to remove the game from its store, which is still unavailable to this day. Nevertheless, his universe is full of secrets of all kinds. The proof is that a player has managed to discover an extremely well-hidden Harry Potter Easter egg.
Lane 69 3/4
Despite its imperfections, Cyberpunk 2077 is full of winks and Easter eggs of all kinds. Many have already been discovered and massively shared, the opportunity for other internet users to watch them as well. But recently an editor named thesailorscout shared a hard-to-find Harry Potter Easter egg. And for good reason, it might look like a vulgar bug at first glance. And since Cyberpunk 2077 has a multitude of them, the latter can therefore go unnoticed.
As he explains briefly, the sailor discovered this Easter egg by accident:
"I had stopped to send a message and as I continued I discovered a particularly strange activity. I saw an NPC run into a wall several times before stopping and turning to go quietly. When I did started getting angry that I couldn't get it on video, another NPC approached to do the same, then two more did the same.
Curiosity seized me. Why were all NPCs obsessed with this wall? Well. As I got closer, I realized that I was made by the Cyberpunk team back then. Good game. "
Connoisseurs of the universe imagined by JK Rowling will have guessed it, but the wall that NPCs are desperately trying to cross is none other than Lane 9 3/4 of the King's Cross Station in Harry Potter. A magical wall that leads to the Hogwarts Express to distinguish muggles from wizards. In order to overcome it, those affected must pounce on it with conviction. The platform was redesigned for its appearance in Cyberpunk 2077. Now called "Platform 69 3/4", it invites those who wish to borrow it to rush to a bloody place.
@ Jordanandiane
I went down the rabbit hole and crawled back with a lot more Reddit karma. #cyberpunk #gaming #glitch #meme #easteregg #meta #harrypotter
Original sound – Jordan Bell
An Easter egg that would have gone unnoticed without the special actions of the surrounding NPCs. To fix your eyes, all you have to do is head towards Wellsprings in the Heywood neighborhood. On the same sidewalk as the Lord Gives and Takes recovery quest (the yellow icon on the far left of the picture above) so you can enjoy this Easter egg straight from London.