Do TF1, France Télévisions and M6 SVOD have a future against Netflix and Disney +?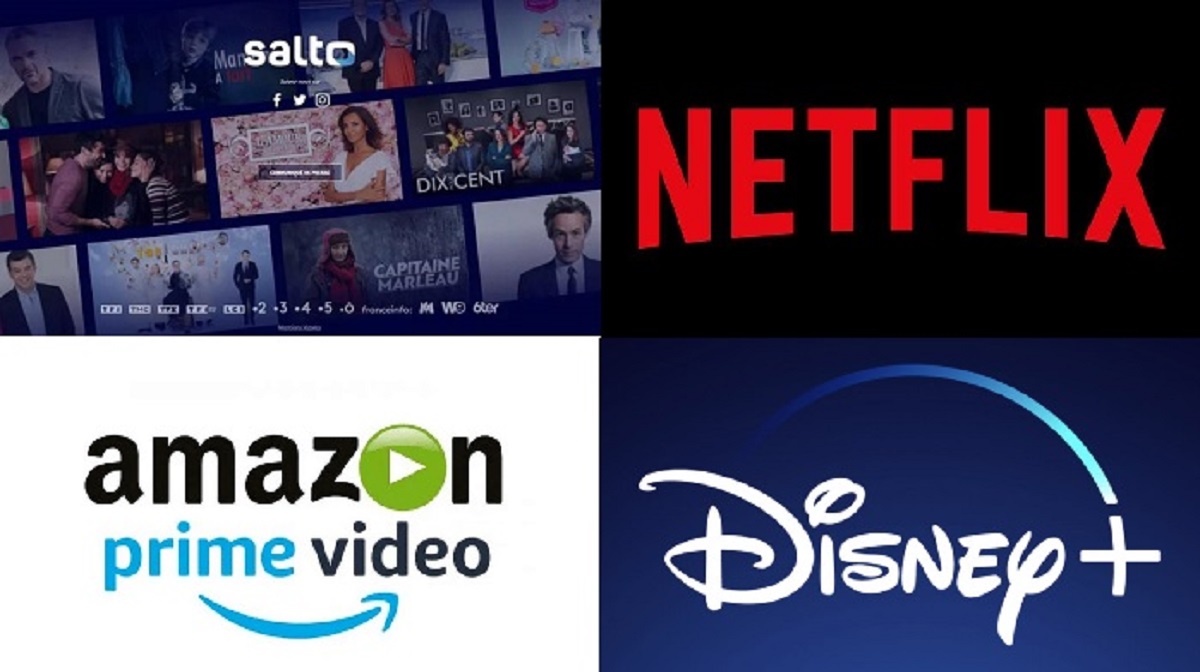 Since its announcement in 2018, Salto, the SVOD launched by TF1, M6 and France Télévisions, has created a strained smile. As Salto is about to land on our screens, we ask the question: does the platform have a future?
The detailed somersault offer
In June 2018 you were informed that groups TF1, France Télévisions and M6 will be working together to create a VOD platform called Salto to play on this new juicy market launched by Netflix a few years ago. .
We learned today that Salto will launch on October 20th and that users will be offered three types of subscriptions (also note that Salto is offering a free trial month):
A solo subscription (1 screen) for 6.99 euros, a duo subscription (two screens) for 9.99 euros, a Tribu subscription (four screens) for 12.99 euros.
You can download the Salto application on your computers, tablets, smartphones (iOS and Android), Apple TV and Android TV.
At the content level, Salto's management has promised 10,000 hours of content from the platform launch on October 20, 2020, previewing series and episodes of French series before being broadcast on the channels participating in the project, prestigious French and foreign (Un Village Français, Downton Abbey) and foreign series that have never been broadcast in France.
A real paradox
If you read all these promises, the essential question arises: does the Salto platform have a future? Can it really find its place when faced with competition that seems almighty?
It is therefore important to clarify one thing first: Salto is not intended to compete with Netflix, Prime Video and Disney +. In recent statements to the Culture Commission, Delphine Ernotte, President of France Télévisions, described Salto as an "additional offer" that is intended to offer users of large SVODs a complementary offer to large American SVODs.
Statements that, to a certain extent, make it possible to highlight certain decisions made when creating subscription offers for Salto. If we dig a little bit into the subscription offerings, we find that they are overpriced compared to the major American SVODs. Amazon Prime Video is offered when you subscribe to Amazon Prime. Subscription price: 49 euros per year. Netflix, if the initial subscription offer is $ 7.99 (for one screen), the impressive number of programs on offer justifies the price a little more or not … not to mention the fact that Netflix subscribers can leave too focus on original programs. With regard to Disney +, customers finally agree to pay 6.99 euros, both for paying for the promise of the original content (The Mandalorian, WandaVision) and for paying for the brand. Though regularly criticized, the Disney group maintains this image of the entertainment juggernaut. In other words, it seems to us that Salto is making a mistake by setting its prices to those of the American SVODs. Especially for an offer that wants to be "extra".
In addition, the application will not be available on TV boxes or game consoles. This parameter, which may seem trivial, actually says a lot more than it seems about Somersaults true ambitions in We reveal its core objective: the platform is not aimed at "young people", but rather the older audience, which television is aimed at SVOD has lost. Let's not forget that Salto is home to the three largest groups on French television. In an article published on August 10, 2019, our Le Parisien colleagues stated that television "had been given up in favor of Netflix".
Salto is therefore in a rather paradoxical situation: On the one hand, the management claims to want to make Salto an additional offer that complements that of the large American SVODs; On the other hand, the platform's real ambitions seem to restore the traditional ratings of the major French television groups.
Can Salto successfully fulfill its mission?
The delicate question of comparing American and French productions arises. Please note: we are not talking about French cinema here. We have already recalled several times the deep interest we have in certain French filmmakers (Albert Dupontel, Jean-Pierre Jeunet, Quentin Dupieux, etc.).
No, this is more of a comparison between the productions of the big American SVODs and the productions M6, TF1 and France Télévisions: while the American series show more and more real cinematic ambitions, the big networks go as far as when great directors are hired ( Martin Scorsese, Ridley Scott, David Fincher, David Lynch) the large French groups do not show such ambitions for their television productions. So much so that the most ambitious French productions are productions by foreign networks. This is particularly the case with the horror series Marianne, which is a Netflix production.
In other words, if Salto really wants to restore the traditional ratings of the TF1, France Télévisions and M6 groups, they have to show great artistic ambitions. Only at this price can they serve as an "additional offer" to complement the major American networks.