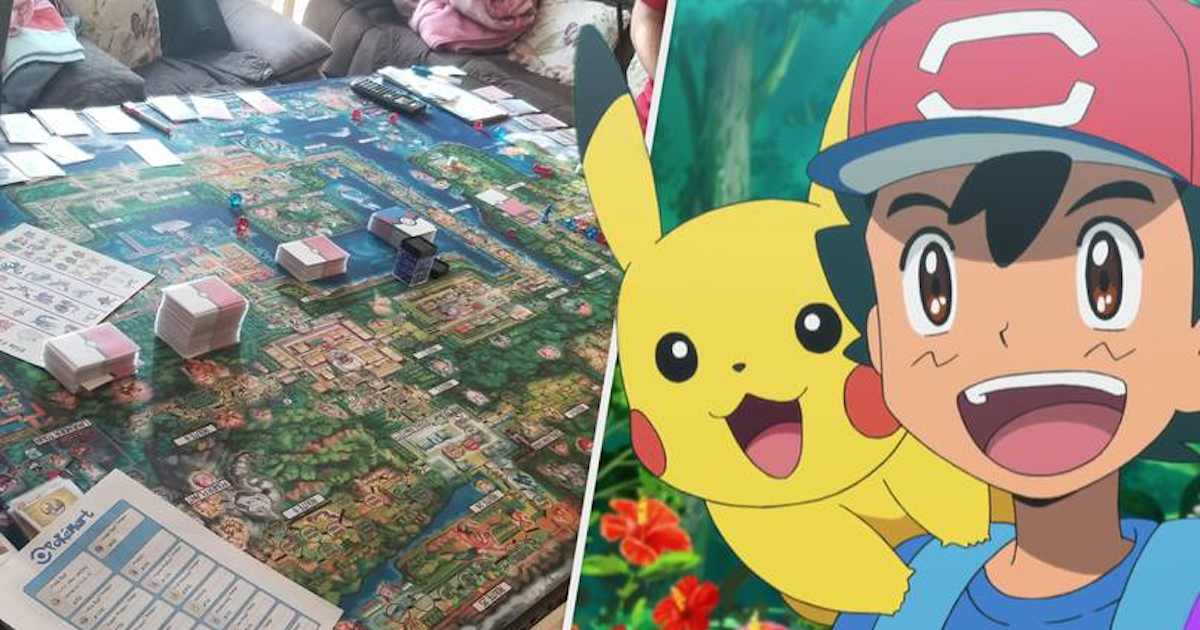 Everyone, young and old, has already collected Pokémon cards. But they usually stop collecting and don't play with the cards. For this reason, The Pokémon Company decided last August to bring a first board game to the market. The Pokémon TCG Battle Academy is a great way for families to have fun with Pokémon cards.
The Pokémon board game that will appeal to all fans
However, today a Pokémon fan decided to create their own Pokémon board game and the result is amazing. Shared on Reddit, this user called BZNintendo has just unveiled its extraordinary tablet called Pokémon Ultimate.
It took him four months of work to finish, and he invited a few friends over to play with it over the weekend. The game lasted 23 hours in total.
The goal of this game is to build your team, collect the 8 badges and win the Pokémon League by playing against the Pokémon League of the Council of 4. In a nutshell, it is surely the perfect Pokémon game and will have everyone playing fans of it. While we wait for this Pokémon board game to hit the market one day or not, let's let you discover it in the photos below.