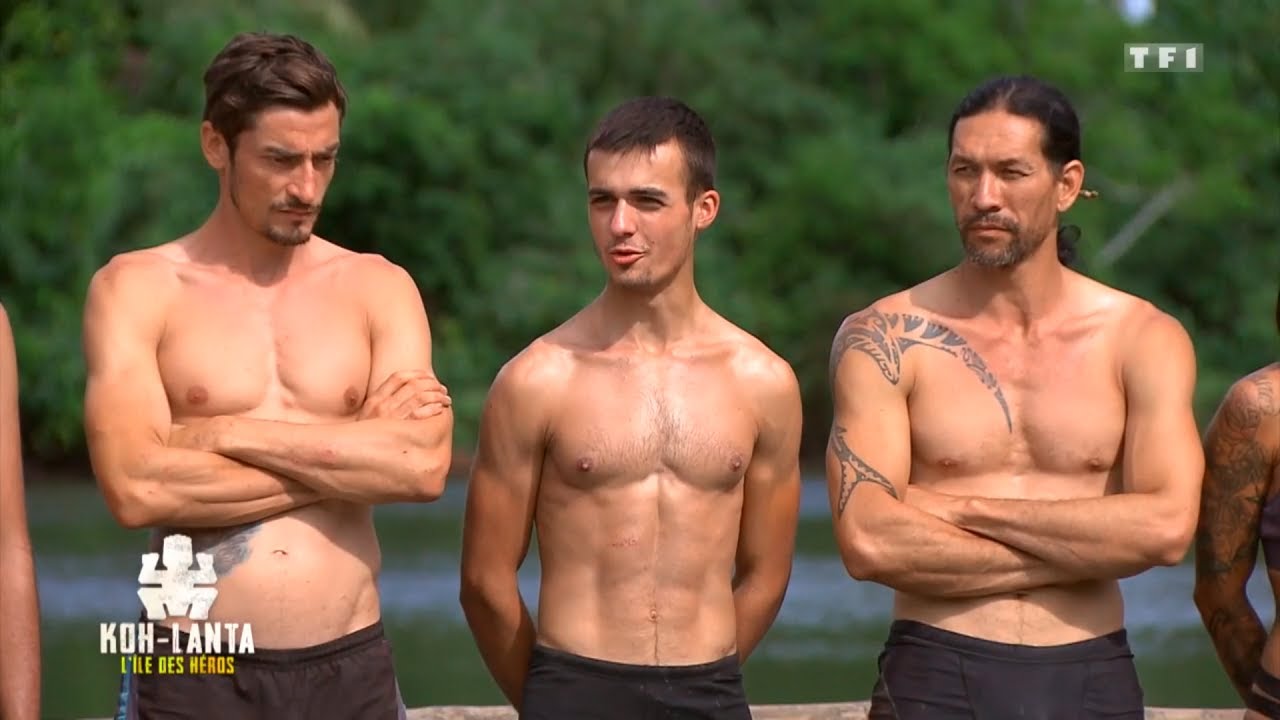 On April 11, 2021, the incredible 20-year-old Koh Lanta All Star Special cast was unveiled. We were then surprised to discover long-awaited names like Clémence Castel, Clémentine Julien, Claude Dartois, Freddy Boucher, Jade Handi, Sam Haliti or even Teheiura Teahui. However, some candidates don't appeal to all internet users, while others were expected just as much as the names we just mentioned (or at least almost). We take stock of the cast disappointments recently revealed.
A candidate who is not unanimous
Among the candidates announced for the casting of Koh-Lanta All Star Special 20 Years, the name Cindy Poumeyrol surprised some internet users who were relatively skeptical about her presence on the show:
Surprised to see Cindy after participating in a reality TV show …
It's Jeff who won't be happy
April 10, 2021
Cindy Poumeyrol, she's doing reality TV now. I thought that candidates participating in this type of program do not have the right to repeat Koh Lanta!
I think it didn't shape the spirits that much …
April 10, 2021
Most internet users wonder why Cindy Poumeyrol was accepted when she previously attended Moms & Famous, a show that aired on TFX and is very similar to reality TV. However, Denis Brogniart was always clear on this subject. Anyone who's on another reality TV show can't come back and watch a new Koh Lanta show. One of the possible explanations is that the program Moms & Famous is not viewed as reality TV, but rather as a documentary aimed at portraying the daily lives of women who have recently become mothers.
On the other hand, Cindy Poumeyrol expresses doubts about her actual participation in the 20-year Koh-Lanta All Star Special program, as it continues to provide her social networks with new stories at this moment. It is therefore possible that she turned down the show outright or programmed her stories upstream. We may have to wait until next fall for the show to air to find out!
Candidates who will ultimately not be part of the cast
While the names disclosed were sometimes controversial, the names that were not mentioned have also been a source of intense discussion on the internet. Romuald Lafite, for example, a candidate who appeared during the 2004 and 2009 programs, had made all the preparations to run this new special edition for 20 years. Despite the promise to leave, the candidate was warned at the last moment that he would finally be one of the substitutes. We let you discover the caption of this photo for more details:
At the moment, the following reason is given: The production is keen to avoid knowing the full cast in advance to avoid candidates forging alliances before the show starts. In addition, Romuald is not the only one who has felt uncomfortable. Mohamed Derradji (participant in the programs Koh-Lanta: Pacific and Koh-Lanta: Le Choc des Héros) is also a big absentee from the cast and wanted to talk about it on TPMP:
"I haven't heard from (…) Too dangerous"
Mohamed, who is not in the cast of #KohLantaAllStars to celebrate 20 years of adventure gaming, expresses disappointment with #TPMP! pic.twitter.com/ycROBEi2oP
April 12, 2021
And you, what do you think of the 20 year cast of Koh-Lanta All Star Special? Do not hesitate to answer our survey as well as our comment section! And if you want to continue the adventure before it even begins, we recommend that you keep your swing going by taking our personality test to find out which icon of Koh Lanta you are.