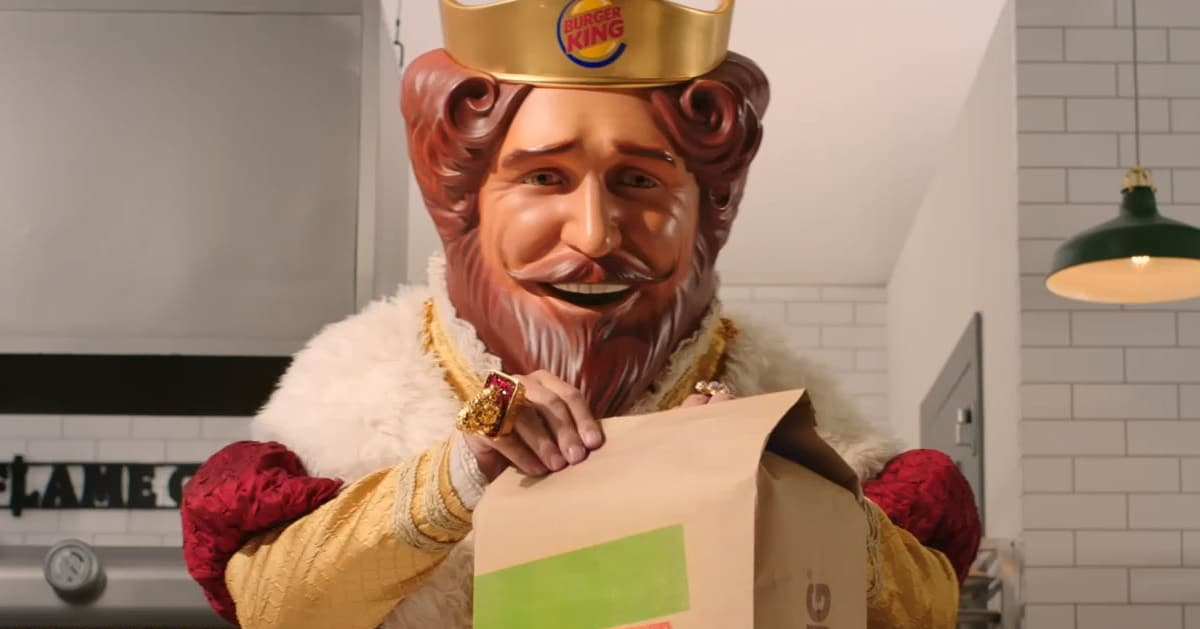 With everyone waiting to discover the UI on the next Sony console, the Japanese company teased the UI on the PS5 yesterday thanks to a Burger King ad. Information should be given to us at the end of this video this Thursday October 15th. It is finished !
Collaboration and competition for Burger King and Sony
In a small video of just 15 seconds, the franchise mascot opens a BK bag that diffuses a blue light, and every time it is opened we can hear what it seems like the next generation console is about to be launched. And the information that was promised on this Thursday October 15th when the date announced at the end of the video was revealed as promised.
Burger King has confirmed that it has signed a partnership with Sony! In fact, the American fast food chain is teaming up with the Japanese manufacturer to bring the future PS5 to market with a huge competition where you can leave with the console. Burger King states on its website that 1000 PS5 as well as 2000 Sackboy: A Big Adventure and Demon's Soul games will come into play without forgetting 1000 codes in order to gain access to a month's subscription to PlayStation Now.
Unfortunately, the operation will only take place in the United States … That's the bad news! But Americans can always try their luck to go with the PS5. The rules are simple: just download the app from the fast food chain and for every US dollar spent, the customer will be given a token, which will then be converted into a ticket that will allow you to enter one of the many draws on can fate that will take place between today and November 22nd.