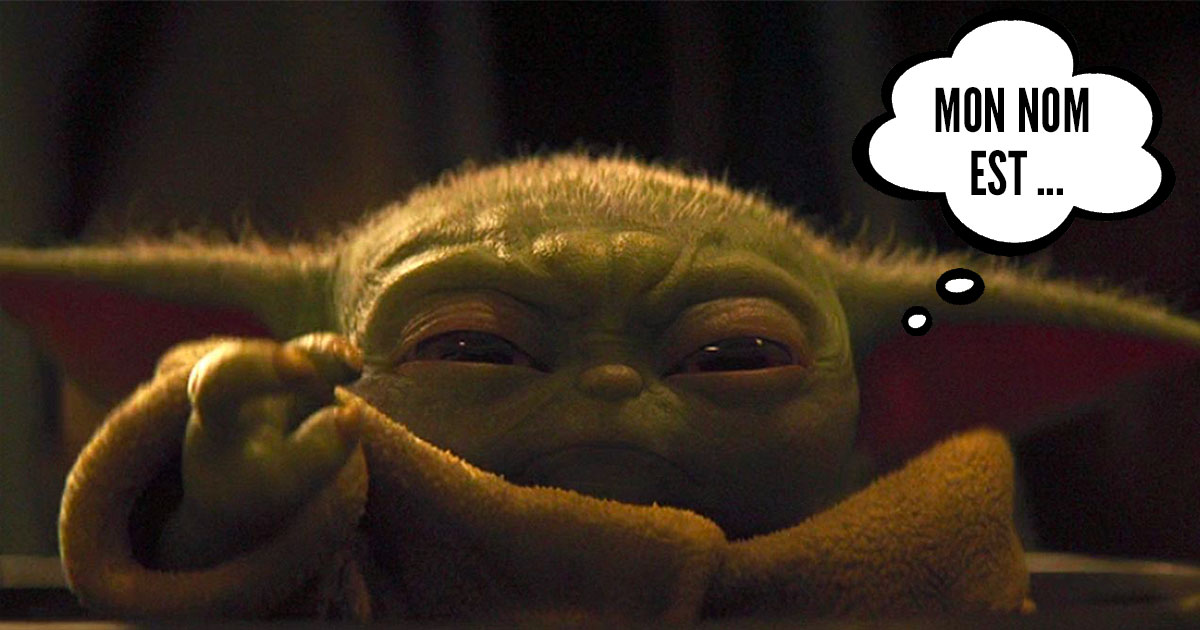 The secrets of the child, better known as Baby Yoda, begin to emerge. We have the right to many revelations in episode 5 of The Mandalorian season two, which has aired on Disney + since this morning. The following lines contain a lot of spoilers regarding episode 5 of season 2 of The Mandalorian. If you haven't seen the episode, it's time to close this page. For the others we meet immediately.
/! Warning spoiler /!
1 year ago we met a cute little green creature in the first episode of The Mandalorian. This creature was referred to as a child by the characters in the series and was quickly renamed "Baby Yoda" by internet users because it is of the same species as the famous Master Yoda. And then of course it's easier because it's the same, but in a miniature version. In summary. Since then, Baby Yoda has become a real mascot on the internet and there is a lot of speculation. Since the beginning of the series, the Mandalorian has been looking to bring the little one back to his family. But where does it come from? Who is he ? What's her name ? We've had very few revelations so far, but today everything has changed with Episode 5 of Season 2 of The Mandalorian.
Din Djarin finally found Ahsoka Tano in today's episode. After a mental talk with the child, she was able to tell the Mandalorian her first name and her origin. Attention drum roll, Baby Yoda means: Grogu (to pronounce Grogou). Anakin's former apprentice tells us that Grogu was apprenticed in the Jedi Temple of Coruscant and that he was hidden at the time of Order 66 and the arrival of the Empire. Someone made him leave the temple "then his memories went dark, he felt lost and alone." The identity of the person who saved Grogu is still unknown, but these little revelations allow us to understand how the child can use the Force.
He will be able to be trained by a Jedi, but Ahsoka refuses to do so. The Jedi are not allowed to hang on and Grogu is already tied to Din Djarin. Anakin's apprentice saw her master's fall and his transformation into Darth Vader, she doesn't want to take the risk of reliving this situation. The Mandalorian is therefore looking for another Jedi, but there are not many in the galaxy in history right now. We can therefore imagine that it is Luke himself who could take care of the little one. We're not there yet, but the next few episodes should have some surprises in store for us.