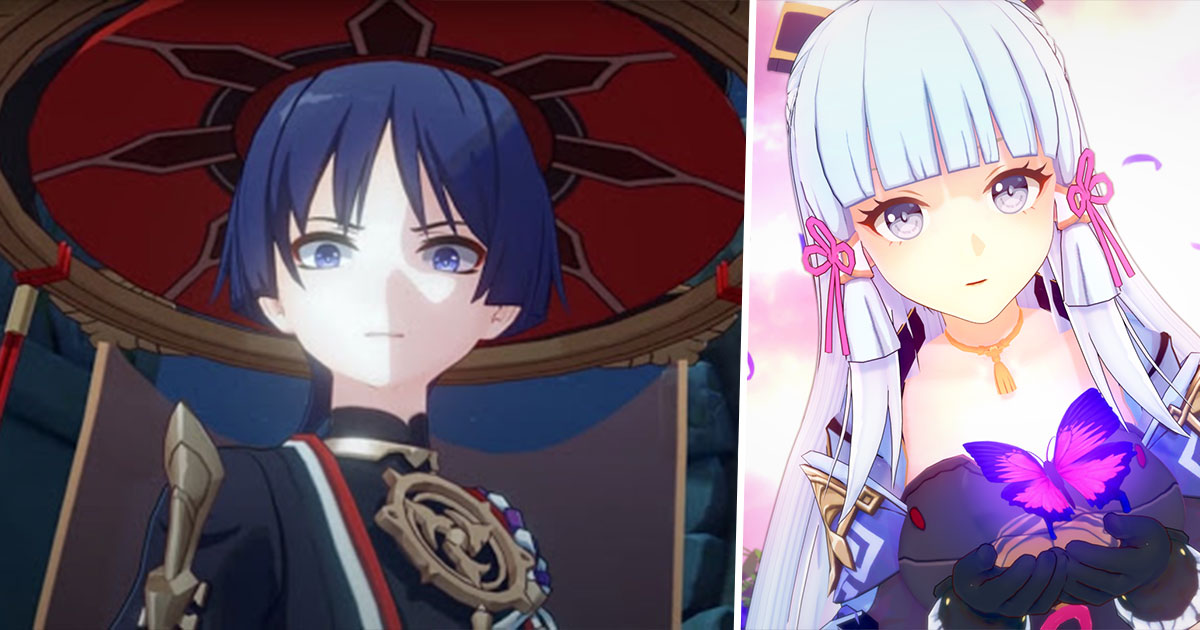 Earlier this month, data processors managed to get more information about the upcoming new features of Genshin Impact. A new region, new characters, but also skins should land soon, enough to provoke strong and enthusiastic reactions from some players. The miHoYo studio's pipes keep leaking, the proof is the leak of the release date of the beautiful new products to come.
An update 1.7 that promises to be rich in content
In order to test the next new functions of its game, the Chinese studio miHoYo calls on a large number of testers. Players able to access the beta phases of the next content in this way, under the guise of a contract signed in good and proper form. But as with any popular game, leaks are of course the order of the day. In the case of Genshin Impact, the latest leak comes from a Discord server on which a lucky guy who supposedly had access to the current test phases answered various questions about the upcoming new features.
The Internet user behind the leak was able to answer several questions about the Inazuma region, the characters of Ayaka and Yoimiya and the 1.7 update from Genshin Impact. As a reminder, Ayaka is a 5-star Cryo character who was featured in the game's beta even before its release last September, when Yoimiya remains a mysterious character who is supposed to have a close relationship with Electro Archon: Baal. A question and answer session can be found below.
Q: When will Ayaka be available?
A: It will be available in 1 or 2 patches after version 1.6.
Q: Will Inazuma version 1.7 be available?
A: I would say the possibility is 70% nearing completion, I can say for sure, but I cannot explain it in detail to avoid a lawsuit with Mihoyo.
Q: Will version 1.7 be version 2.0, will version 1.8 be changed to 2.0 when Inazuma is released?
A: I cannot make any assumptions about this. Inazuma is the beginning of a new journey, it shouldn't be determined by patch numbers, there are also festivals in between, etc.
Q: When is Yoimiya coming out?
A: Yoimiya is over, but it's not in the current beta. We may have to wait for beta version 1.7 to see if it will be available.
Q: Who is Kazuhas JP VA?
A: I don't know.
Q: Will Inazuma be on a separate map?
A: Most likely not, Inazuma will likely still be on the map we play on unless there are other changes from Mihoyo.
In conclusion, Ayaka can arrive quickly after the Genshin Impact Update 1.6, the release date of which has not yet been announced. According to estimates, however, the 1.6 should be planned for the end of May or early June. As the fateful date approaches, miHoYo will not fail to communicate more on the subject. It is also interesting to note that Inazuma will not arrive until 1.7 or even after. 1.6 will therefore only serve as a preamble and will also introduce a new region.
Inazuma is expected to embody a revival of the story of Genshin Impact by adding a huge playground in the form of various islands while introducing new characters and plot elements. As for Yoimiya, this mysterious character, whose model has not yet been seen, remains as mysterious as ever. Among the revelations of this post, it's nice to see that the Inazuma region should be part of the overworld. A region visible from the game's base map, making it easier to explore and move around. Other characters could take the opportunity to appear more, like Scaramouche, Yaoyao, or Baizhu.
Regardless of this, miHoYo should explain the changes in Update 1.7 in detail during a new Chinese stream. It remains to be seen when the studio will speak. By then, the assumptions are widespread, due to new leaks uncovered by beta testers or data reviewers.