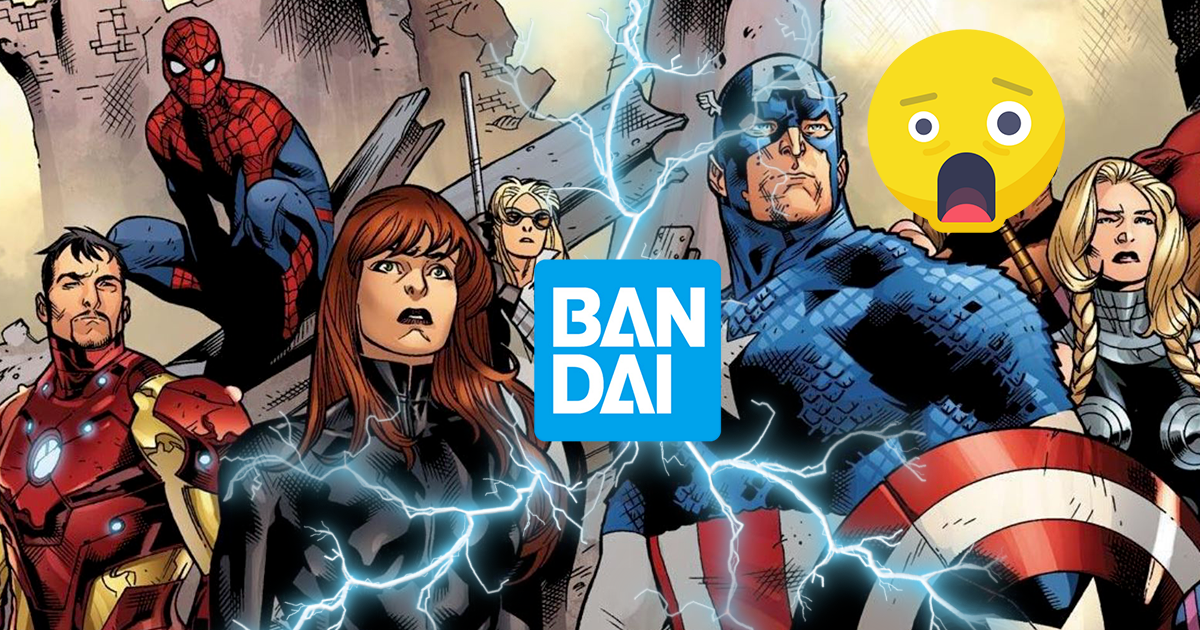 Last Wednesday, Marvel announced a new collaboration with Bandai Spirirts, a Japanese toy manufacturer. This partnership will come through the marketing of invisible action figures, but also a number of comics that can cause a lot of ink to flow …
-Attention this article may contain spoilers-
Goodbye superpowers!
Marvel has therefore decided to work with Bandai Spirits to develop a new miniseries. This one will have the cute name Tech-On Avengers. The first issue will be out in August 2021, and we already know how the adventures of our team of favorite heroes will take an unexpected turn.
The first pages of the comic were made available to the public. As described in the next issues, these boards were designed and drawn by Jim Zub and Jeff "Chamba" Cruz. So here are the Avengers in action!
In a clash that will make it difficult for them, the Avengers team will face off again against Thanos and his Infinity Gauntlet. Together, the group of superheroes will succeed in putting the great evil out of action and also spraying his favorite weapon.
The arrival of the mechas
If that sounds like a premade ending, it's actually just the beginning of the Tech-On Avengers series. Then the act will really begin. The Avengers will then face a new threat.
We know that well. He's one of the worst villains in the Marvel Universe: Red Skull. After an exhausting fight, the super villain will come to attack the Avengers and even manage to drain their powers.
This is where Bandai will play his part. Through Iron Man, the company will create mechas to compensate for the loss of the superpowers of our heroes. As a reminder, the brand is already known for its franchises that highlight robotic elements (Gundam, Ultraman, Power Rangers).
In addition, the mangaka Eiichi Shimizu (Ultraman) himself was involved in the creation of the armor that Tony Stark will offer his friends, the Avengers. Tech-On then comes at the right time and should eventually replace the Mech Strike miniseries that will soon be over.