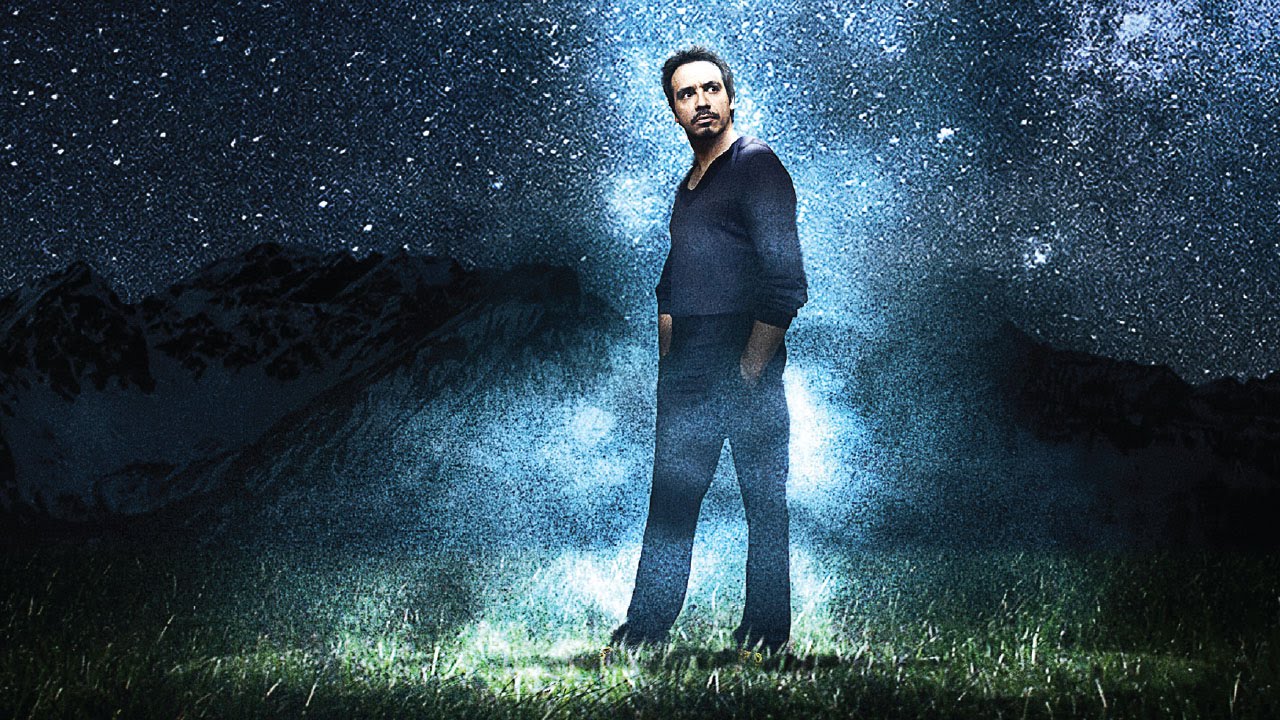 Kaamelott fans have been mobilizing for a few days so that Thomas Pesquet can see the film Kaamelott: First Shutter in space. The astronaut and director Alexandre Astier responded to this crazy project.
A royal answer
Kaamelott, soon to be released in space? This is the crazy project of many fans of the medieval fantasy series. We talked to you about it on April 28th. The big fan of Kaamelott, Thomas Pesquet, who has just landed on the ISS, unfortunately could not see the first film, which has been postponed several times due to the health crisis and whose release is scheduled for July 21, 2021. A petition has been submitted. started and approached 10,000 signatures at the time of this writing.
It seems that this petition did not go unnoticed as Thomas Pesquet from space responded on Twitter to a SensCritique posting mentioning the petition.
Don't worry, I spoke to the king before I left and he has something prepared for me. It will help me in the moments that I grow up during this space quest. Thank you Sire @AAstierOff and @Kaamelott_tweet! https://t.co/yp77exUsWI
May 5, 2021
The astronaut reassures Kaamelott fans and confirms that he has spoken to Alexandre Astier, who has "prepared something for him". If Thomas Pasquet does not guarantee that this is the film, many internet users see this as a sign that Kaamelott: Premier Volet is actually being broadcast in space. However, we read all of Thomas Pesquet's gratitude to Alexandre Astier as he in turn qualifies him as "King" and "Father".
After Alexandre Astier congratulated an internet user who recreated Kaamelott's credits in the style of the 80s / 90s series, he replied to Thomas Pasquet, not without humor.
It's an honor, Commander.
If they miss the Pioneer Badge and Gold Record, extraterrestrial intelligences could "Patience is a meal that must be prepared in advance". It'll keep them busy for a while …
Brotherly earthly greetings.
AA
May 5, 2021
The actor-director alludes to the Pioneer plaque, which he mocked several times on his show The Exoconference, which dealt with space and the alien theme. As a reminder, the Pioneer plate is a metal plate that was sent into space in two probes in 1972 and 1973. She represents a naked man and woman as well as scientific symbols and was supposed to establish contact with the alien species.
Alexandre Astier judges the plate as incomprehensible for the human species and for the aliens at the same time and makes the humorous bet that it will better understand the sentence Perceval in the trailer of Kaamelott: Premier Volet: "Patience is a dish that can. " be prepared without sauce. "(In the trailer it was" what is eaten without sauce ".) Astier tackles the Pioneer record again and implicitly points out that it is actually the film Kaamelott that Thomas Pesquet started with him. We wish give him a good tour and a good stay!