After Thor, Jack Black lends his body to the rest of the Avengers in a fun video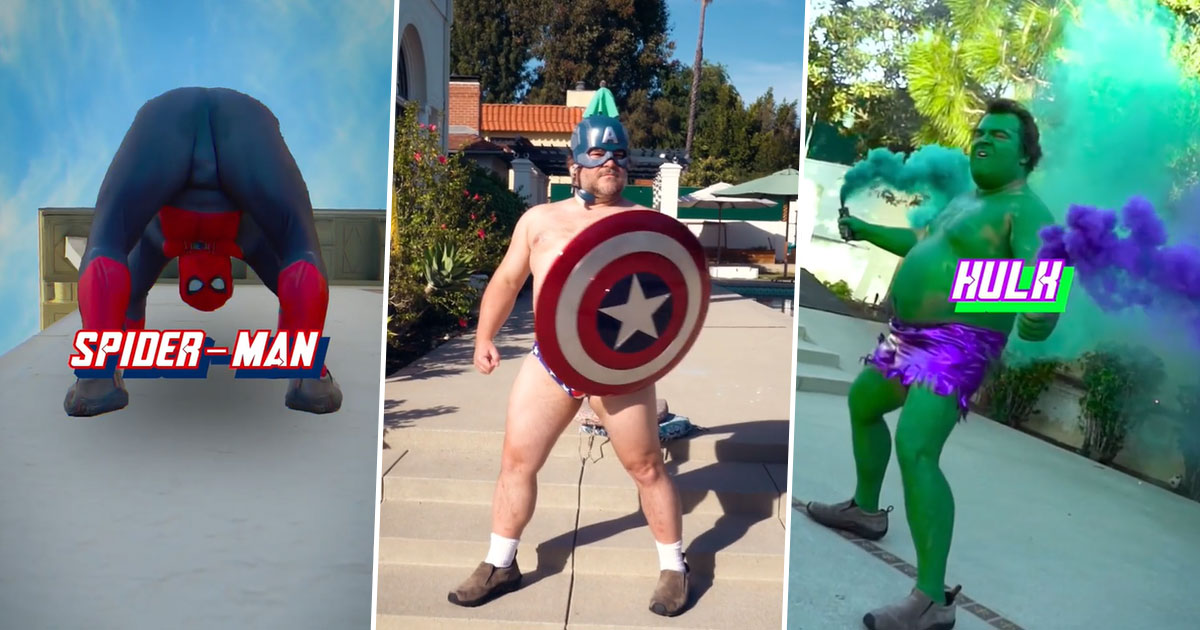 In early February, Jack Black was seen in his underwear in his garden and resumed the introductory scene of Thor: Ragnarok. A fun video that proves once again the extent to which the American actor is one of the pillars of American comedy. A fan of underwear videos repeating the operation this weekend, this time with not one but all of the Avengers.
Jack Black is always so funny
At Eminem's timeless Lose Yourself, Jack Black demonstrated the effect of the Covid vaccine in a humorous way this weekend. Once the injection is done, we see the American actor gain power before putting on the famous Captain America mask. For a few ten seconds, Black has fun demonstrating his new strength, which is equipped with the "Adamantium" sign. But what would a video of Jack Black be without the usual twist? To everyone's surprise, or almost, with the arrival of Mjolnir, the video changes the tone completely.
Jack Black decides to repeat the scene from Avengers: Endgame in which Steve Rogers manages to manipulate Thor's hammer in his fight against Thanos. In MC Hammer's music U Can't Touch This, the introductions of the various heroes are therefore linked. Captain America leaves his place to Thor, Hulk and Iron Man. However, black doesn't forget his trademark in every scene, his famous panties. A fun video that sheds light on vaccination against Covid. What a good start to the week with a video by Jack Black that will delight fans with its humor.