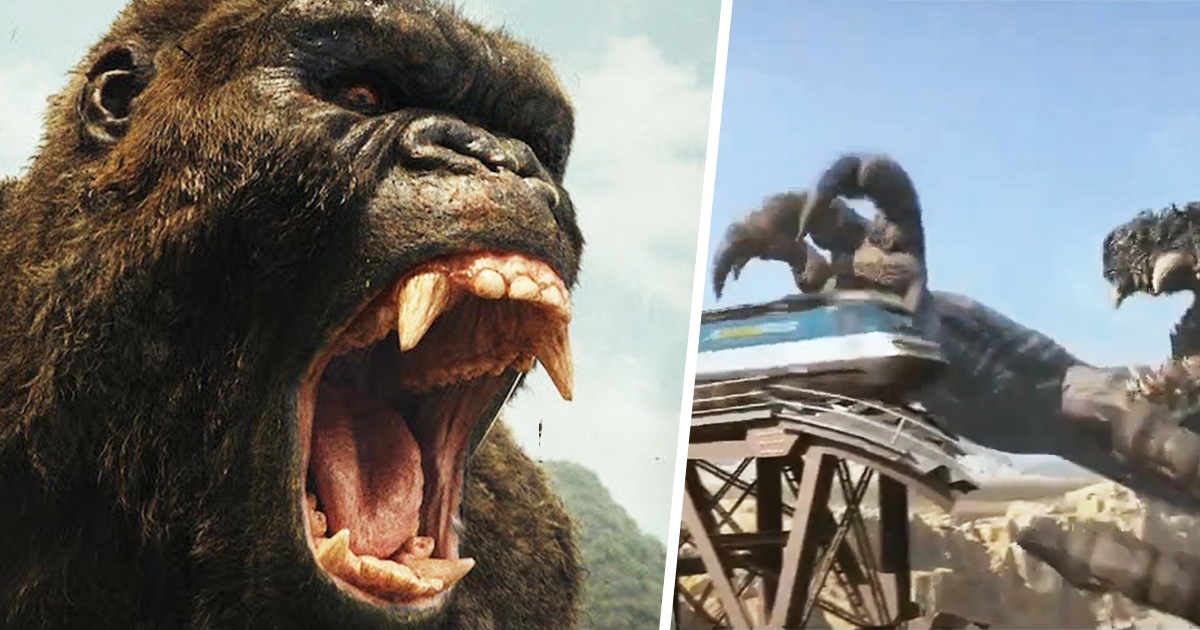 If you liked the movie Godzilla vs Kong, you might also be interested in the remake called Ape vs Monster. The latter was produced by the same company that introduced us to the famous Sharknado a few years ago, and you won't be at the end of your surprises with this remake!
The asylum production company
To understand how quickly a remake of Godzilla against Kong came about, one has to look at the story of The Asylum, which features low-budget productions. According to the New York Times, The Asylum is best known for producing films that mimic the productions of large studios. This type of film is currently better known as "Mockbuster".
The Asylum company has already given us some nuggets that have remained in the annals, such as the film Sharknado. Today we make it our duty to tell you about a very different production that has just been released and that we also owe to The Asylum: Ape vs Monster, a remake of Godzilla vs Kong.
The restart of Godzilla vs. Kong
We don't know the name of the director of Ape vs Monster at this point, but we can already get a little idea of ​​what to expect in the future with the trailer for the film. If you're as impatient as we are, we'll let you find out right away:
As you can see, the trailer doesn't seem to say too much about the central plot of the film (but we hope there is one anyway). Since this is a low budget film, the monsters don't look as good as they do in other productions (and Godzilla vs Kong in particular). We can at least state the following facts: in Ape vs Monster, we will follow a monkey named Abraham who reaches a titanic size and fights a lizard that has become gigantic after ingesting a liquid of dubious color.
The two monsters of gigantic proportions will collide as … good and evil have to collide? If you haven't had enough of monster duels, you could probably have a relatively good time playing Ape vs Monster. After all, the trailer could have been worse! And you what do you think Are you planning on Ape vs. Monster? If so, please note that no release date has currently been announced. However, we let you answer this question via our survey as well as in the comments section! And if you want to continue with the battles and chaos (while being much darker), we recommend you discover the Army of the Dead trailer without monsters but with zombies.