After Apple, Epic Games attacks Microsoft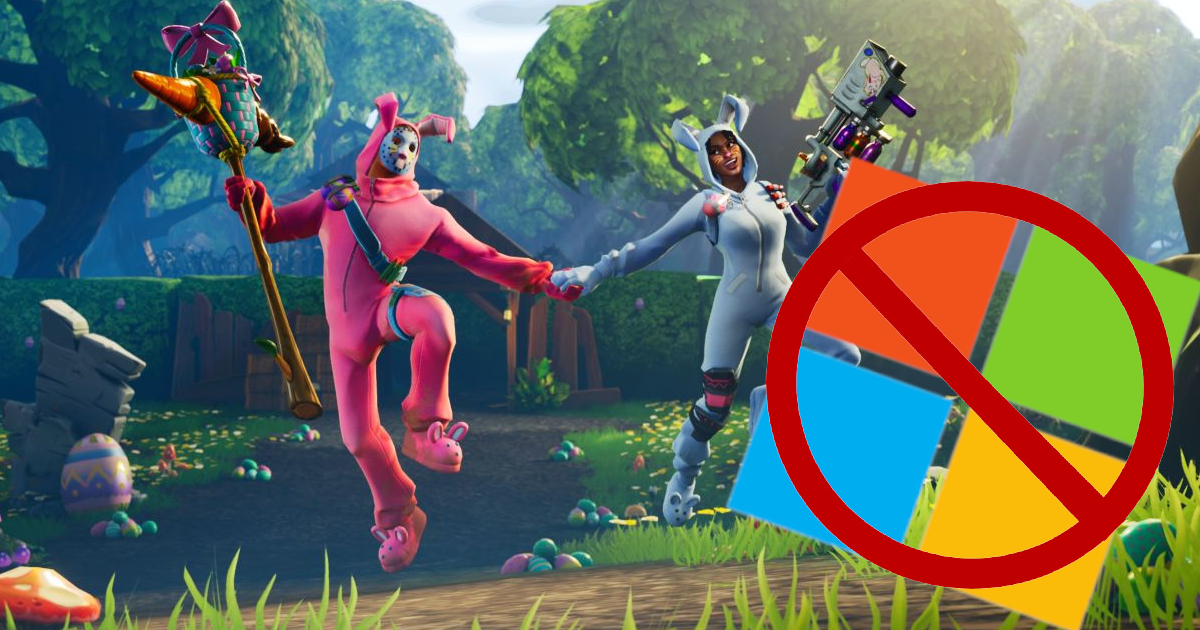 We no longer present Fortnite, this battle royale that has literally exploded since it was first released in 2017. The player community is impressive and the title is now in the sixth season of its second chapter. Competitions are very profitable for professional players, although the tournament can turn into a nightmare at times – like with this player who lost a whopping sum of his team after a simple tweet. Epic Games is certainly not cold in the eyes and, according to Vice President Joe Kreiner, has not hesitated to attack Microsoft recently.
After Apple Microsoft!
Epic Games isn't the first try. As a reminder, the publisher tried to bypass iOS payment technology in August 2020 and thought Apple's 30% commission was way too high to even be called "tyrannical". Consequence: Apple immediately removed the game from the App Store, prompting Epic Games to sue them to restore the game to the online store. The process is expected to take place shortly. Today the publisher faces Microsoft.
excessive commissions at the center of the problem
Epic Games is still refusing to make its Fortnite game available on the xCloud platform, a Microsoft service that allows players to stream any game from a catalog, much like Google Stadia does. The publisher therefore regards the development of this offer as a competitive practice with the PC offerings from Epic Games. Vice President Joe Kreiner confirmed this in his testimony of the Apple lawsuit relayed by media company The Verge:
We viewed Microsoft's efforts with xCloud as a practice that rivals our PC offerings.
In addition, all monetary transactions are processed through Microsoft, which obviously includes a commission. So it seems that Epic Games has an interest in maintaining this position.
Cooperation with nvidia
If the deal with Microsoft and Apple is complicated, Nvidia and its cloud gaming service GeForce Now, for which Epic Games provided its title, is not. For iOS players, this is the only way to play Fortnite. In addition, this agreement enables Epic Games to regain any revenue generated from its games, as stated by Phonandroid. A possibility that is certainly unthinkable for the other two giants.