Adam Demos gives detailed recording details on the shower scene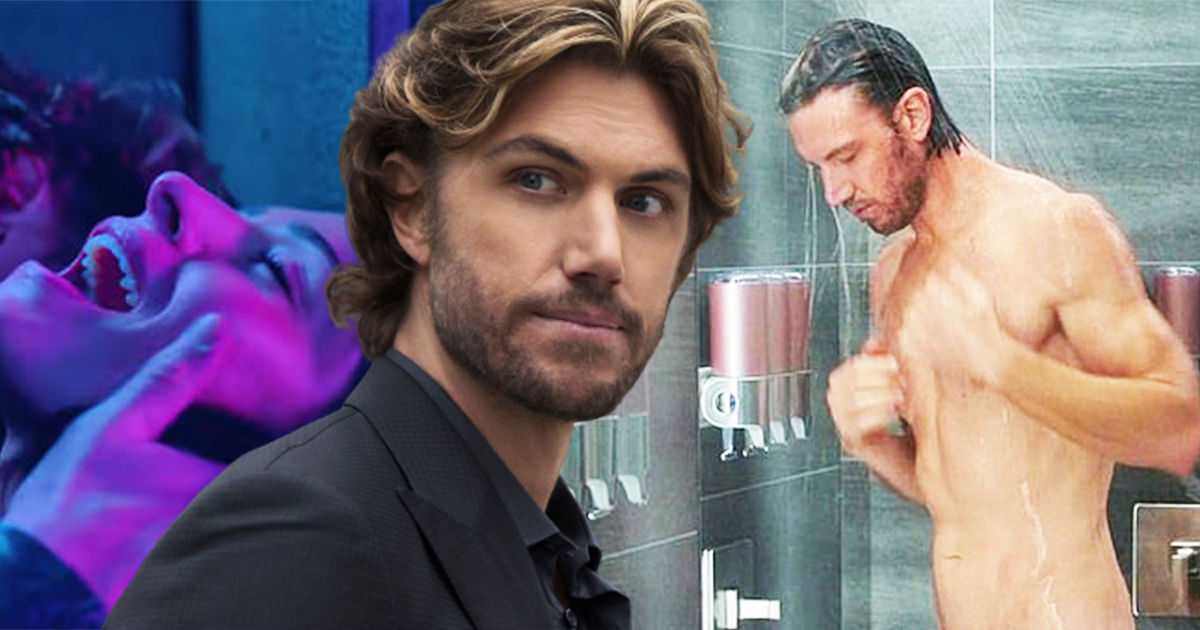 The Sex / Life series is a very hot series on Netflix right now. The actor who plays the role of Brad, Adam Demos, has agreed to review the shooting conditions of the show's most intimate scenes, including the shower, which has talked a lot about them.
The Sex / Life series
The Sex / Life series on Netflix shows us the everyday life of Billie (played by Sarah Shahi), a housewife who struggles to remain a devoted wife and mother, but who can't help but relive the moments Youth. The latter fails to forget the moments she shared with her former love Brad (played by Adam Demos). Billie tries to overcome her lustful fantasies, and most of all, she doesn't want to share them with her husband Cooper (played by Mike Vogel). While trying to ignore her past life, she runs into Brad again, which makes things very complicated.
Sex / Life Season 1 is filled with intense emotional exchange and choreographed sex scenes. Actor Adam Demos was therefore invited by our colleagues at Entertainment Weekly to provide details on the various scenes that were filmed, particularly those of sex and nudity.
Adam Demos undresses
When asked, "Let's talk about sex, which is an important part of the show. How did you approach these scenes?", Actor Adam Demos replies:
Well, because all of these scenes have their reason for advancing the story and the characters: you really see where each character is emotionally. (…) We also had a data protection coordinator and everyone talked about it and our personal comfort. We repeated it so many times that by the time we did it it was a lot more convenient than we thought it would be. We discuss everything: from hand movements to breathing.
After this answer, the journalist Ruth Kinane replies and asks: "And regarding the shower scene, since you are completely exposed, did you ask for an understudy for some shots or did you agree to the nudity? Adam Demos explains:
I agreed because I had read the script beforehand and knew from the start what I was getting myself into. I don't think after reading the scripts you will sign up for a show and say no at the last minute. That doesn't mean that you can't discuss the convenience that everyone has allowed us – and with the data protection coordinator on top of that, it was much safer for me.
Adam Demos therefore confirms that he did not use a body liner for the scene that talked about them so much on social networks. If a season 2 isn't official for now, given the buzz the first season sparked, it shouldn't be long before Netflix is ​​announced. And you'd like to discover a second season of Sex / Life? We'll let you answer this question through our poll and comment section! And if you like these kind of programs, please see our previous article which discussed the ramifications that 365Dni brings with it.