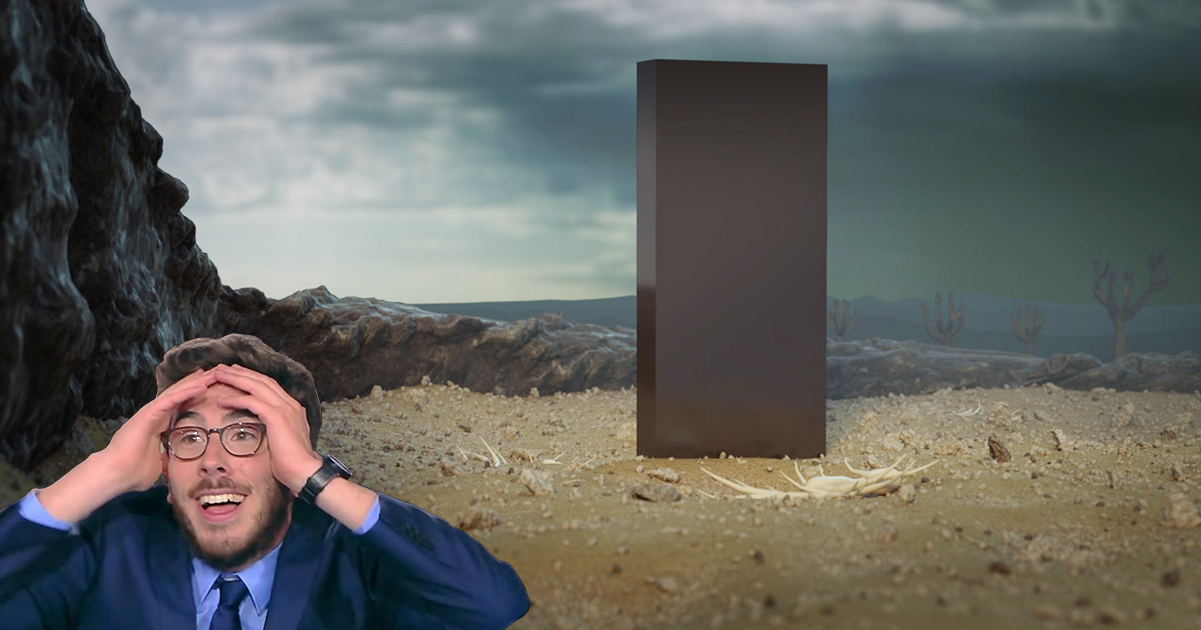 2020 is definitely a very strange year. We had envisioned the disasters that could arise before the end of this year a few weeks ago, but we had never thought that a group of people could discover a monolith similar to that of the essential work of Kubrick. Bad omen or sensational discovery? We take stock.
2001 Kubrick's space odyssey
2001, A Space Odyssey is a Stanley Kubrick science fiction film based on a script jointly written by Kubrick and Arthur C. Clarke. The summary of the film goes as follows: In the early days of mankind, a primate tribe in the African desert tried to fend off repeated attacks by a rival band. The discovery of a black monolith enables the leader of the besieged monkeys, as if suddenly having had a revelation, to wield a bone and use it as the first instrument to fight off the enemy.
In 2001 a spacecraft went into lunar orbit, and Dr. Heywood Floyd was on board, secretly investigating the discovery of a black monolith that is sending strange signals to Jupiter. This film became famous for its great precision, but also for its special effects, which were completely revolutionary for the time. It is still considered to be one of the greatest films of all time. Now is the time to know: was he prophetic?
The discovery of the monolith
Several members of the Utah Department of Public Safety and the Utah Division of Wildlife Resources discovered a silver monolith in the Utah desert during a helicopter flight. The solid object was about 3 to 3.5 m high. The exact location of the monolith was not given in order to prevent people from getting into that exact part of the desert.
The @ UtahDPS helicopter was helping the @ Utahah-WR count bighorn sheep in remote southern Utah when the crew came across something totally out of the ordinary on Wednesday … @ KSL5TV #KSLTV #Utah
Photojournalist: @ Photog_Steve5 pic.twitter.com/f8P0fayDIS
November 21, 2020
Helicopter pilot Bret Hutchings told KSL-TV in Salt Lake City that the monolith had no indication of who planted it here. The pilot revealed that a crew biologist spotted him first and called:
"Whoa, whoa, whoa, turn around, turn around!" And I said to myself: "What else?" And he said, "That thing is over there – we have to see it!" We thought, "Is this something NASA is stuck here or something? Do they work with satellites?"
The Wildlife Resources Division, however, assumes that the monolith was built by an artist or a fan of Kubrick's work. Hutchings said for IndieWire in this regard:
We joked that if one of us suddenly disappeared, we'd have to run … This is almost the strangest thing I've seen there in all my years of flying.