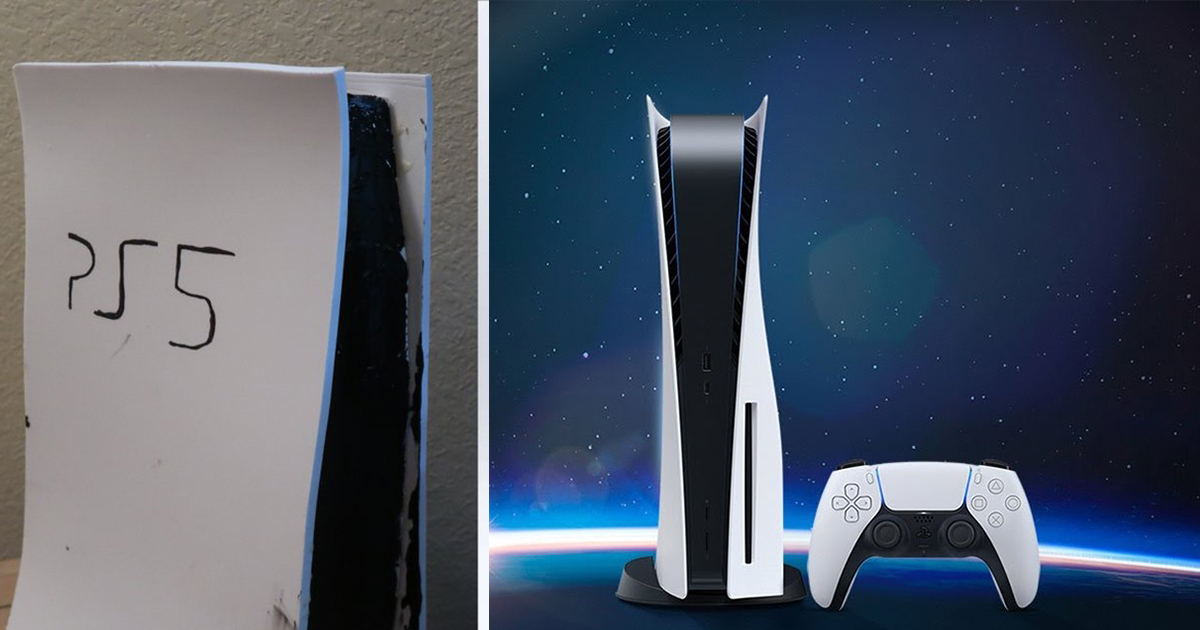 Unfortunately, with sales of the PS5 skyrocketing after its release, fraudulent and even criminal acts to source Sony's latest console have become more of the norm in recent days. Some are willing to go out of their way to get their hands on the console or to make money on the backs of Sony fans. An eBay user who is surely surprised by the fact that his trick worked will not tell us the opposite.
The release of the PS5 and resale pages
A surfer who calls himself mckanmille0 on the Internet decided to build a PS5 out of cardboard and sell his work on eBay. The craftsman was clear in the description of this PS5: it took him no less than 3 hours of work to assemble this "wonder".
For those in the know, if we take a closer look at this latest console, we can see that the cardboard version even has two small slots for the USB ports. This full size handcrafted reproduction sold for $ 399.99 (plus $ 31 postage if you're from the UK, for example). The ad was discontinued just a few hours later as mckanmille0 had apparently found a buyer. Considering the ad says, "I probably couldn't get you a real one (but if someone actually thinks about buying these I would be more than grateful)", one wonders if this is really an unsuspecting purchase , or if someone just wanted to help our Sunday handyman.
Before making any purchase, never forget to check whether the details, but also the size or the materials of your future purchases meet your expectations. Otherwise, you run the risk of getting a PS5 that ends up in your log fire.