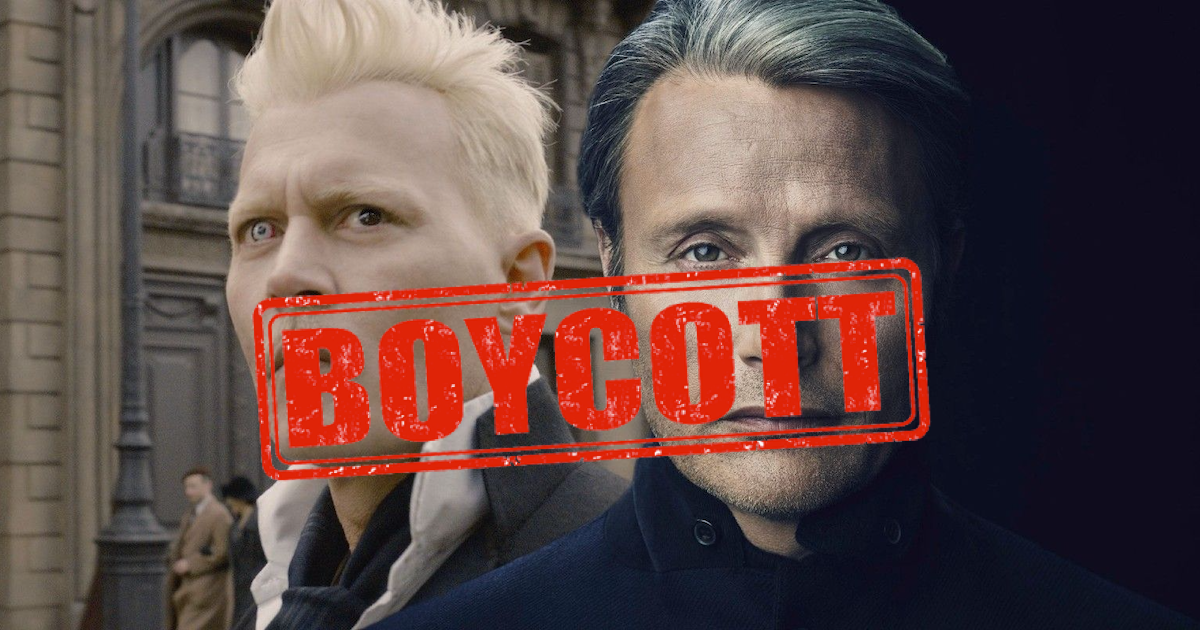 After Johnny Depp lost his libel case against The Sun, he was banned from production on the upcoming opus Fantastic Beasts. According to the rumors, the Warner has finally formalized the arrival of his replacement to take on the role of Grindelwald and it's Mads Mikkelsen who will take on the role. Except that fans of the franchise don't seem to like it.
Fans want boycott
Indeed, there was a risk of parting with Johnny Depp, and the Warner knew it. Choosing Mads Mikkelsen to succeed the actor The Pirates of the Caribbean is an excellent choice because his filmography contains many antagonistic roles and the actor perfectly meets the criteria for Grindelwald. Fans aside, although Mikkelsen is a great actor, the problem is that he is and never will be Johnny Depp.
And since the Danish actor was announced to join the cast of the next installment in the franchise, calls to boycott Fantastic Beasts 3 have increased.
See the original tweet
"I hate Mads for when it's true … It's her funeral. That's all I have to say. #JohnnyIsMyGrindelwald"
See the original tweet
"No actor should have played the role of #Grindelwald because Johnny Depp lost it after naming Amber Heard as his attacker. I'm not going to see # FantasticAnimals3 and I sincerely hope many do. We can't let it happen . " Studios to ignore the victims. "
See the original tweet
"I like Mads and I'm sure he'll do a good job, but there was no need to replace him. Johnny Depp should never have been fired. It's so ridiculous that his career has been ruined and that Amber Heard has ruined hers can sue. "
See the original tweet
"I have nothing against Mads, I loved him in Hannibal. But I won't support this film after what Warner did to Johnny Depp!"
See the original tweet
"I like Mads, but whoever replaces Depp, I won't see the film. Firing him was an insult. And while Mads is a good actor, his aura doesn't match the character. Grindelwald has the playfulness that we have. could briefly see in the books. That kind of charm that Depp flawlessly portrays. "
See the original tweet
"I love Mikkelsen, but I refuse to see it. I understand he's just doing his job, but it should never have happened. I'm by Johnny Depp's side and I can't stand it even though I do. I love it is to see Mads Mikkelsen in this role. #JohnnyDeppIsMyGrindelwald #JusticePourJohnnyDepp. "
See the original tweet
"No offense to Mads, I won't watch. Not interested after the unfair treatment of Johnny Depp."
See the original tweet
"Pffff !!!! There's only one Grindelwald and it's Johnny Depp. Let's boycott this film and all future Warner films."
See the original tweet
"I'm not going to pay until you bring Johnny Depp back to his role in Fantastic Beasts. And besides, nobody can play Grindelwald better than my favorite actor."
We can see that the fans of Fantastic Beasts have nothing against Mads Mikkelsen, but for them there is only one actor who can give Grindelwald all its dimensions, Johnny Depp. And even if Mikkelsen wins an Oscar for his performance in the next episode, it won't change the opinion of Depp fans. And you what do you think