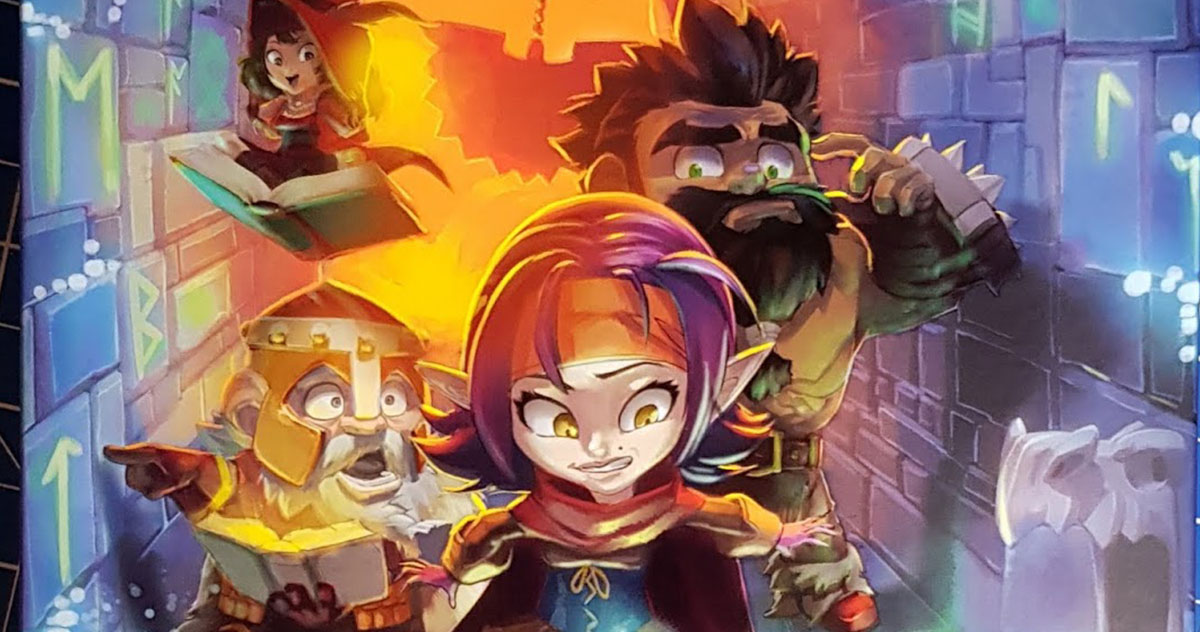 Christmas is just around the corner and you are sure to dread the long meal that is coming, not to mention Uncle Jean-Paul's somewhat borderline jokes. What if you take the lead this year by bringing a board game to lighten the mood at your Christmas table? To help you save your evening we asked the Ludum.fr team to choose 5 perfect party games for Christmas. A gift that is certainly cheaper than the PS5 and just as fun!
Imagine Family, the new 2020 release
Perhaps you already know the game Imagine, which was so successful at the time of its release that it was even nominated for the 2017 Ace d'Or. It was a small revolution in challenging games and gave us success with the help of drawing guessing … without having to draw! Imagine, of course, that Famille uses the same mechanics as its big brother in that he offers us to trick other players into guessing topics or words using transparent cards that we can overlay and / or animate to give them clues . to find the right answer.
Accessible from the age of 8 (as opposed to the 10 years required in the first version), this 2020 Imagine family perfectly absorbs all of the salt that made the success of 2017 and offers the youngest Take the Game easier in the hand. The perfect gift to play with children, parents and grandparents!
Imagine that Famille is played by 3 to 8 players, ages 8+, for games of around 30 minutes. A game for € 23.90 available here.
Time bomb to replace the werewolf!
You surely remember your long games of Loup Garou (the board game) with your friends, whether at summer camp or for an aperitif over a drink, you have definitely played it at least once. Of course, you also need to remember the frustration you felt when you were eliminated in the first round for no reason. With Time Bomb, you can forget about all of this while finding the pleasure of a tense game with hidden roles.
In this game the principle is very simple: you are either part of Moriarty's team and your goal is to detonate a bomb … or you are part of Sherlock's team and try to expose the bad guys while you try to defuse the bomb . Time Bomb offers us really exciting games behind a very simple concept, in which it will always be difficult to find out who is who and where there are many twists and turns. The games are dynamic and fast and always have a little taste of them. You will love playing it and playing it all over again!
Time Bomb is played by 4 to 8 players, ages 8+, for games of around 20 minutes. A € 12.90 game right there.
Dilemma Express, the Least Bad Choice ?!
New for 2020 is Dilemma Express, a game illustrated by Cyanide & Happiness. Knowing them a little will give you an idea of ​​what type of game you will be faced with. So much to say that the game is aptly named and will test your moral sense! In Dilemma Express, a player will take on the role of a train driver who has the choice of driving two tracks for every question … with the exception that each track he takes causes a certain number of deaths. .
The other players positioned in one of the two lanes must convince the driver to take the other lane by trying to convince him that going through their lane would be the most immoral choice. Of course, if this game is not suitable for playing with young children, we can assure you that it will bring you good laughs and adult discussions. You will discover the darkest part of your friends, ready to use the most deceptive arguments in order not to get killed. A heartbeat for fans of black humor!
Dilemma Express is played by 3 to 13 players, ages 14+, for games of around 15 minutes. A game for € 23.50 right there.
Trapwords, taboo in a dungeon!
If you know and love the taboo game, you will love Trapwords. Released in 2019, it offers us a revamped, more modern, dynamic and competitive version of this classic board game. In Trapwords you will be split into two teams. On your turn, a player must succeed in getting their team to guess a mysterious word while not being able to utter any forbidden words. Easy ?
Not really because it is the other team that will select the forbidden words for you and of course you will not know them! So much to say that in order to successfully imagine yourself you need to show empathy … what they might have thought you imagined. Trapwords is just great! Whether we guess or define the forbidden words, we take great pleasure in putting ourselves in each other's shoes, in order to catch them or to overcome the cracks. of the network. An intelligent game, intelligent and entertaining at the same time. What more can you ask for?
Trapwords can be played by 4 to 8 players, ages 8 and up, for games of around 45 minutes. A game for € 19.90 right there.
Insider, who is the traitor ?!
We end our selection with a second hidden role-playing game, but it is even more minimalistic than the first. There is no longer any talk of teams, just an infiltrated traitor, an insider who tries to disturb the other players throughout the game. In Insider, a player is the master of the game and must get other players to guess a word in less than 5 minutes. The other players can of course ask him questions, but he can only answer yes, no or I don't know.
However, the insider also knows the right word and will try to lead the other players on the wrong path during the game. Insider is a really, very well thought out party game that works really well behind very simple mechanics! It is easy for the insider to infiltrate and therefore there will always be doubts in the minds of all other players … who will not trust anyone throughout the game. Big Crush guaranteed if you like hidden RPGs.
Insider is played by 4 to 8 players, ages 9+, for games of around 25 minutes. A game for € 16.90 available here.
You should logically find your luck in this list in order to offer or treat yourself to a good party game for the end of the year. However, if you already know these games, don't hesitate to check out the top 50 party games on Ludum.fr!