40 billion euros in income and less taxes paid than the poorest person in Europe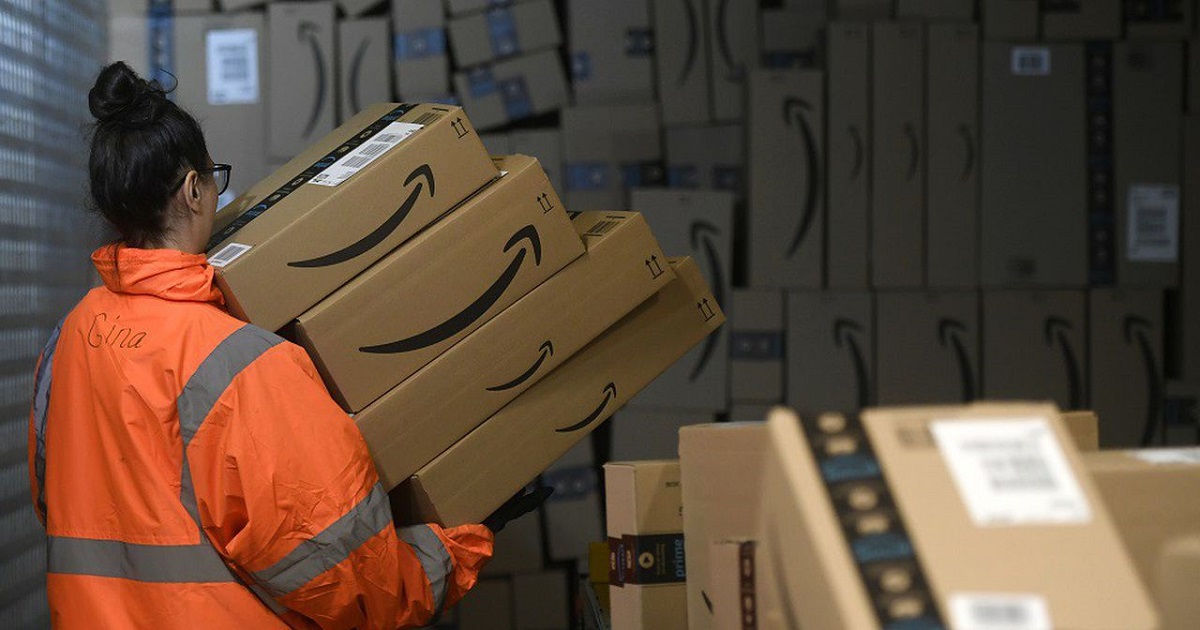 In the past few days, many companies have tried again in the financial year. Amazon was obviously no exception to the rule, sharing its annual results. Despite a record year sparked by the pandemic, the American e-commerce giant has not paid corporate income tax. An optimization that is very poorly perceived by the United Kingdom in particular and which regrets ongoing tax evasion.
Income, but posted a net loss
Despite sales of € 44 billion in Europe in 2020, Amazon did not pay corporate income tax. The reason for this surprising lack of taxes paid? An established optimization that takes advantage of tax havens so as not to lose money, but above all to make it. As The Guardian explains, Amazon has earned tax credits of 56 million euros with its subsidiary in Luxembourg, which are to be used in the future to avoid the tax box again.
A devilry permitted under Luxembourg law, based on the loss of 1.2 billion euros that the subsidiary posted in 2020. Even better, the company posted losses of an estimated € 2.7 billion in previous years, which enabled it not to pay taxes on future profits. For your information, through this Luxembourg subsidiary, Amazon manages sales in France, Great Britain, Germany, Italy, the Netherlands, Poland, Spain and even Sweden. 5,262 employees who generate an income of 8.4 million euros per person.
"Amazon's relentless tax evasion campaign appears to be continuing. Amazon's revenues have skyrocketed in the struggles of our businesses as a result of the pandemic, and yet the company continues to grow. Shifting its profits to tax havens like Luxembourg to avoid paying their fair share of taxes. These large digital companies all depend on our public services, our infrastructure, and our well-trained and healthy workforce. Unlike small businesses and hard-working taxpayers, tech giants cannot put their fair share in the common pot for the common good.
President Biden has proposed a new, fairer system of taxing large businesses and digital businesses, but the UK has not spoken out in favor of these reforms. The silence is deafening. The government must act and help seize this unique opportunity to make corporate tax avoidance a thing of the past, "said Margaret Hodge, British Labor MP.
According to Amazon, there is nothing unusual behind these zero taxes. According to a spokesman for the American giant, it is thanks to its European investments that Amazon is posting such heavy losses: "Amazon pays all taxes required in every country we operate in. Corporate tax is based on profits, not income. Our profits are Given our heavy investments and the fact that retail is a competitive, low margin industry, we have invested over 78 billion euros in Europe since 2010, much of it in infrastructure that creates thousands of new jobs, significant local tax revenue and small support European companies ". A welcome place in the sun for Amazon, which in 2019 only paid taxes of 337 million euros despite sales of 14.5 billion euros.
And if Amazon has chosen Luxembourg for its European activities, it is obvious to benefit from the advantageous taxes that are being introduced in the country. As Bob Comfort, who was responsible for Amazon's taxes until 2011, told a Luxembourg newspaper, Jean-Claude Juncker, then Luxembourg's Prime Minister and former President of the European Commission, had personally suggested helping Amazon. For people resident in France, it should be noted that the deadlines for the declaration of income for 2021 at the beginning of April have decreased: Wednesday, May 26, for residents of zone 1 (departments from 01 to 19) and for non-residents, Tuesday, May 1 June, for those in zone 2 (departments from 20 to 54) and Tuesday June 8 for those in zone 3 (departments from 55 to 976).